The uninstall process is dependant on the method by which the game was installed.
Game Center
Open Game Center.
Select World of Warships tab.
Click Game Settings, at the top.
Click Uninstall Game.
Click Continue.
Steam
Go to Steam
Right click over WOWS.
Click Uninstall.
On the window that will appear, click Delete.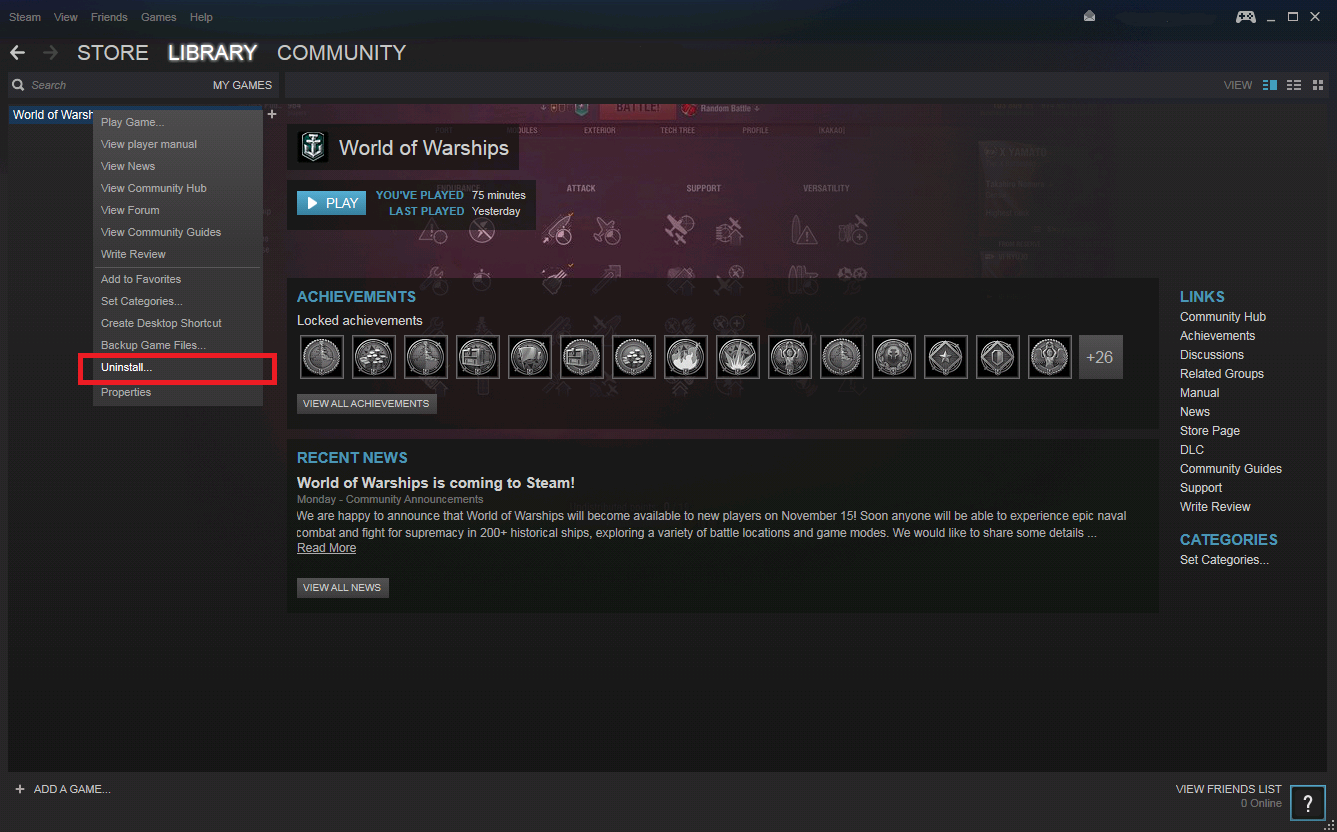 Windows 10
Open the Start Menu.
Click Settings.
Click System on the Settings menu.
Select Apps.
Select World of Warships
Press the button Uninstall.
Windows 8, 7
Click Start (on Windows 8: Press the key combination: Windows + X).
Select Control Panel and open Programs and Features.
Search World of Warships and select Uninstall.
The game was copied from another PC or Hard Drive
Open the Directory where the World of Warships game client was copied to. E.g. C:\Games
Right click on the folder and select Delete.