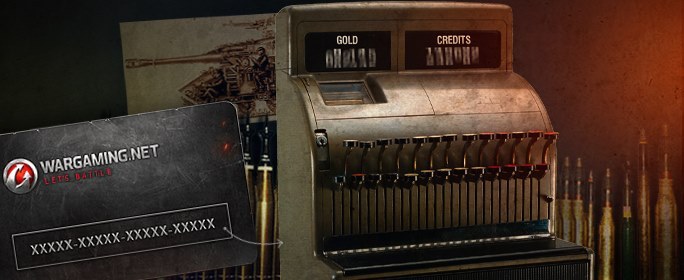 How to redeem a Bonus Code
Log in Wargaming ID.

Go to Activate Wargaming Code.


Input the code and press REDEEM.
Enjoy!
Allow ~24h delivery process time.
The Bonus Code gives a vehicle I already have. What now?
You can't have two or more identical vehicles in the account.
When you activate the code, the game will no compensate the value of the vehicle.
The Bonus Code is not working. Why?
Bonus Codes may not work for several reasons:
Invite codes can't be used on existing accounts.
Expiry date overdue.
Already used.
Typing the code incorrectly.
Regional restrictions.
Event restrictions. Example: Should you have 2 or more Gamescom WoT Bonus Codes, only the first one will be credited in your account.
I still have issues with the Bonus Code
Should the issue persist, you may submit a ticket to Support.
Make sure the following information is included:
Type down the Bonus Code you have issues with.
Attach an image from both sides of the Bonus Code card.
Attach proof of purchase for Bonus Codes obtained through an official partnership: magazines, computer peripherals/hardware and so on.