This payment method is only available if you installed World of Tanks from the Steam application store.
Launch the game client. In the Garage, go to the Shop tab at the top of the screen, select the required category on the left, and choose the bundle you want to purchase on the right.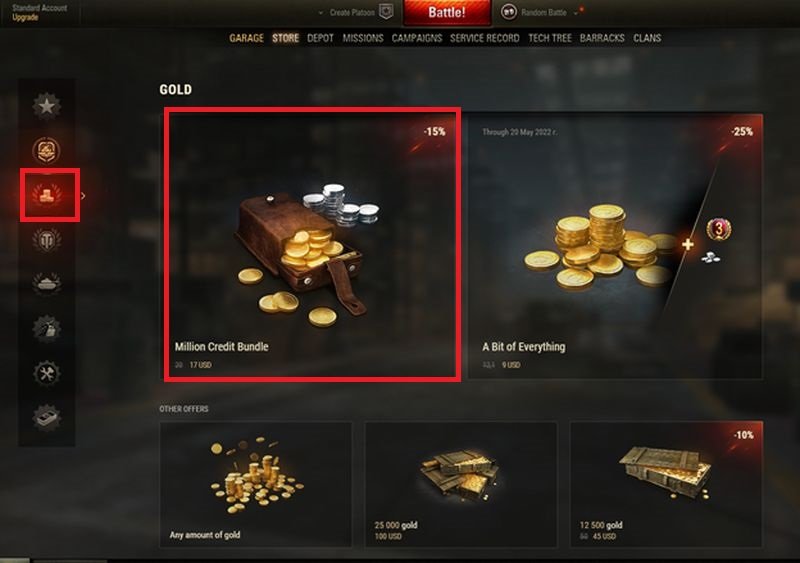 Click the "Go to Purchase" button.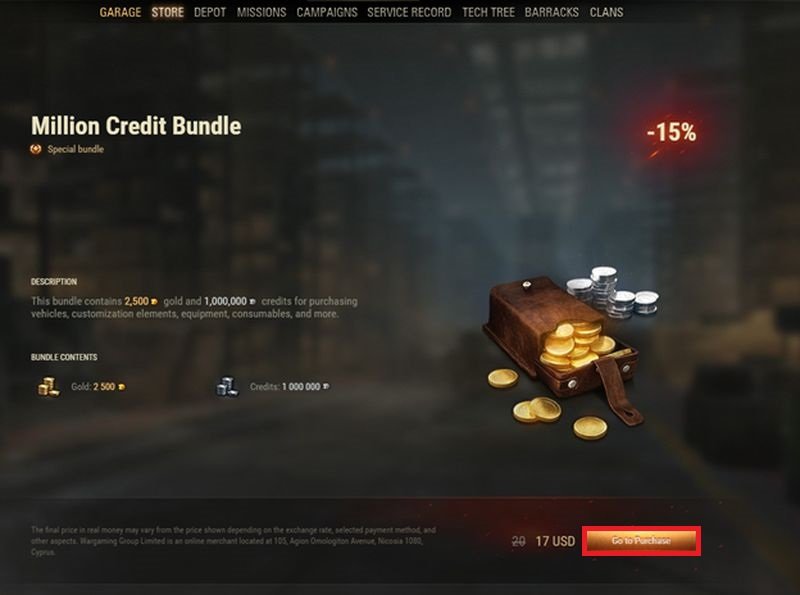 In the window that appears, select the Steam payment method.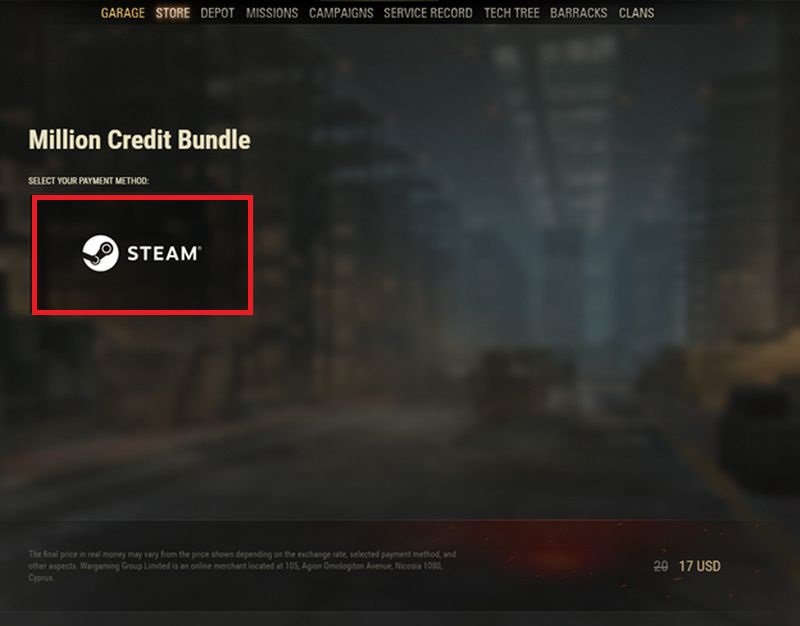 You will be redirected to your Steam account to confirm your purchase. Payment can only be made with your Steam wallet funds. Before making an in-game purchase, you will be prompted to add funds to your wallet.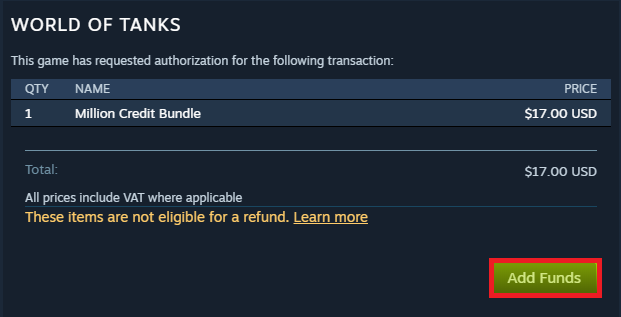 Read more about how to replenish your wallet here .
If you are unable to add funds to your wallet, please contact Steam Support .
Done! The purchased item will be added to your account shortly after. You will be notified about the transaction in the Notifications section. You will also receive an email with a receipt confirming the purchase.