The Game Center has a navigation menu.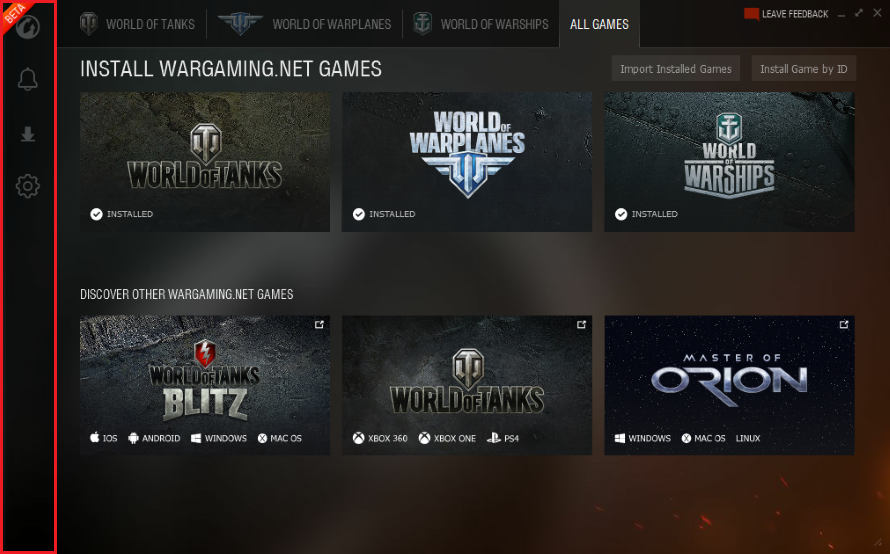 About
Provides information about Game Center and useful links.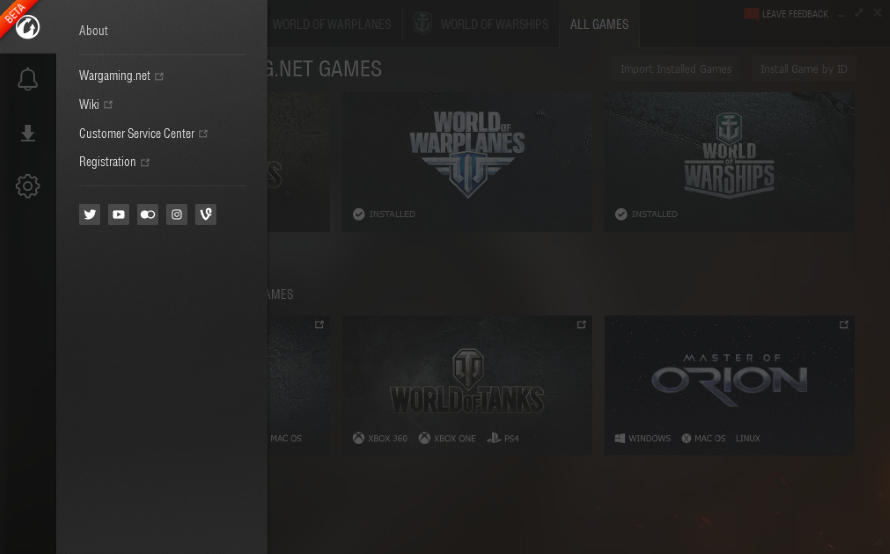 Notifications
Lists application and game changes.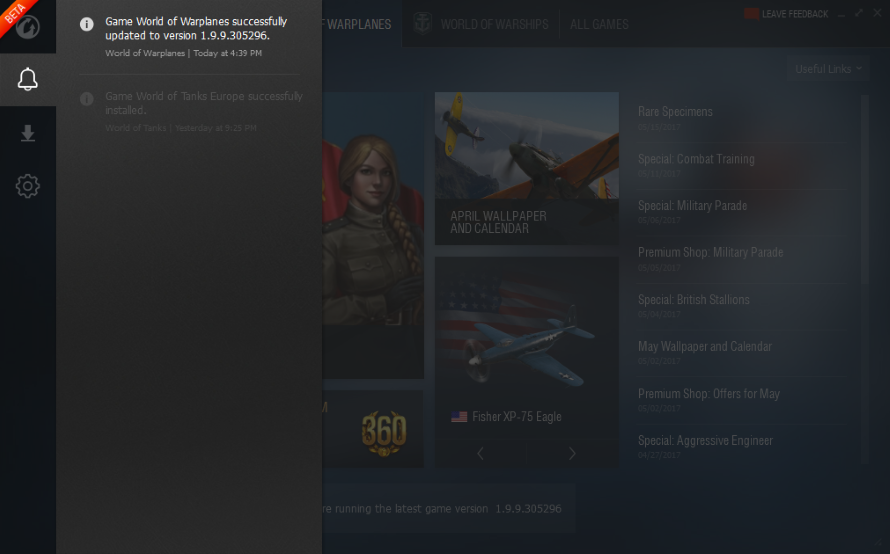 Process Queue
Display tasks Game Center is running at the moment; e.g. Updating WoWs.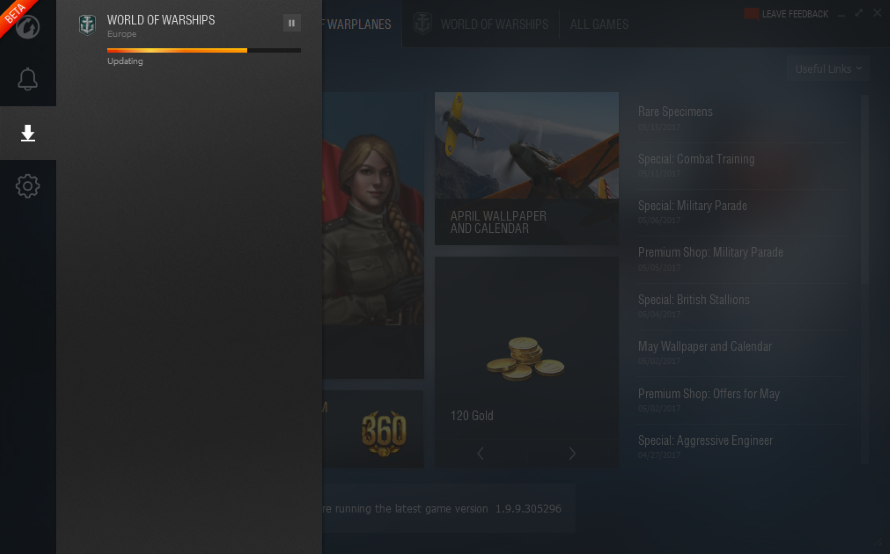 Settings
General
You can change the application language and launch Game Center when starting your PC.
Updates
You can enable automatic updates and set the download and upload speed.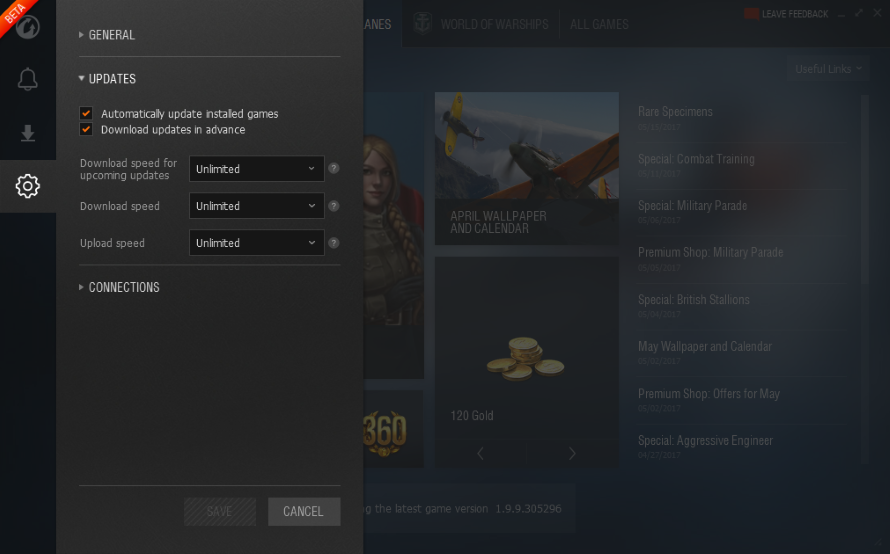 Connections
You can change the port for incoming connections; e.g. 6881, by default.